OCA Electrical – LED Billboard Lighting Systems
Outdoor advertising needs are typically met through oversized billboards that are strategically placed throughout the company's targeted customer area. The quality of the billboard, however, is just as important as the location of the advertising. Moreover, LED-based billboards are easily constructed to meet the needs of your advertising designs.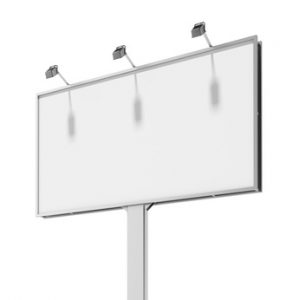 Smarter Energy Usage
LED billboard lighting systems offer better energy usage today than other forms of illumination. In fact, LEDs also use less energy to create that light. Unlike their counterparts (incandescent lamps and compact fluorescent lamps), LED lights generate very little heat in the process, saving on energy and the money needed to create it.
Since the wattage usage can be programmed, it is easier for businesses to choose the setting that best meets their visibility needs. Depending on the location of the billboard, higher or lower wattage might be needed to provide the highest image quality.
Crisper Visibility
Since today's LED billboard lighting systems are evenly lit from each corner across to the one located on the opposite side, their quality is much improved over earlier versions. This means that they provide better images, even at night when it becomes more difficult to see. Both hot spots and dark spots in the display are more easily managed or eliminated entirely. As a result, the billboard display is even and uniform in appearance.
LED Lifespan
Since LEDs have a long lifespan, billboards based in this technology require infrequent replacements. As a result, you can save money on maintenance as well as usage.
Dark Sky Compliant
LED lighting systems make it possible to properly illuminate building-mounted and outdoor billboards, while also enabling them to remain dark sky compliant. This is an essential aspect of meeting local ordinances and keeping the goodwill of residents in the area.
Features of Modern LED Billboard Lighting Systems
Many of the features found on today's LED billboards offer advantages that are user friendly as well as business friendly. They include:
• Stay-lit technology
• Weather and climate friendly designs
• Energy efficiency and cost savings
• Smart power supply
• Programmable design
• Varied power requirement capability
• Uniform light distribution
• UL certification
• Sturdy construction