Los Angeles Electrician
As Los Angeles electricians, OCA Electrical has established roots within the community, ensuring our dedication to the provision of quality electrical work. With our professional reputation on the line, we strive to deliver the best service for each of our clients, performing the work according to the current local, state, and federal standards for electrical codes and services.
As one of the top Los Angeles electrical services providers, our staff includes highly experienced, licensed electricians who are skilled in the completion of both residential and commercial services. Each of these electricians has undergone rigorous training to ensure their ability to outperform our competition in all electrical services.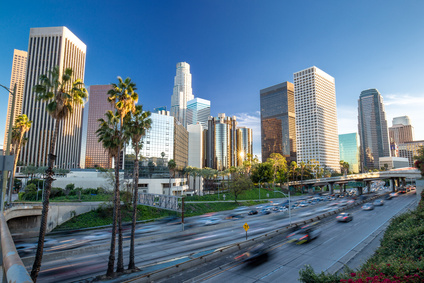 Our Reputation as Los Angeles Electricians
We take our reputation seriously, striving to deliver quality service to each of our customers no matter how large or small the task is. The success of our business as a Los Angeles electrical services provider depends upon our ability to develop strong customer relationships that transcends into repeat business and enthusiastic referrals.
As licensed and insured electricians in the Los Angeles area, our competition is always just around the corner. Nonetheless, our staff delivers the best electrical service possible at affordable prices and with exceptional customer service. We perform the job correctly the first time, providing our customers with the best repair, upgrade, and installation solutions currently possible within this industry.
Pride in Being a Los Angeles Electrical Service Provider
What we do is important. Our quality services help to provide safety to residential and commercial properties alike. Each member of our staff takes pride in being an electrician in Los Angeles with the experience, skills, and knowledge to complete a wide variety of electrical services for those neighbors who live and work in our community. All of the work that we provide as Los Angeles electricians is guaranteed. We stand behind each member of our staff as well as each service that is completed. In fact, we guarantee that our services will receive approval and pass any inspections completed by the Department of Building and Safety.
Los Angeles Electrical Services Provided
Some of the services that we provide include:
Recessed lighting
Circuit replacement
Ceiling fan installation
Emergency exit sign installation
Lighting system upgrades
Home wiring
rewiring
Panel replacements
LED lighting
Electrical troubleshooting
Our Los Angeles electricians complete each service with the highest level of quality, ensuring the safety of your property's electrical system and the proper functioning of all appliances and electrical devices. Our electricians use the latest technology, installation, and replacement strategies available for all contracted services. Additionally, our highly skilled electricians in the Los Angeles area use only materials of the highest quality and never cut corners on any task. Your safety and the provision of superlative workmanship are at the top of our list of priorities.
If you are searching for an electrician in Los Angeles, please consider contacting us to discuss your needs.