Recessed Lighting $75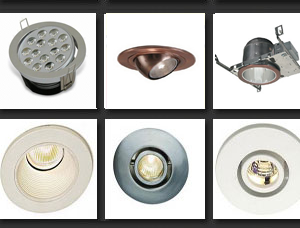 Available in a wide assortment of styles, recessed lighting is quickly becoming more popular among homeowners and business owners alike. This style of lighting can be used in any room, hallway, or foyer. Recessed lighting blends well in a home with a contemporary design.
This style of lighting fixture provides excellent illumination that is sufficient for most tasks, while providing a streamlined look to the area where it has been installed. It can also be used to complement the lighting that is already available in a room or highlight special features with added illumination.
Since one of the most important features of a home, office building, or other type of structure is the lighting, many people choose to hire an electrician to complete the work. An experienced electrician does the job smoothly and efficiently, while ensuring that all of the electrical work is up to code.
What is Recessed Lighting?
This style of lighting is placed directly into the ceiling, saving valuable space on the floors and walls of a room. The most common style of recessed lighting is the traditional can fixture. As the name suggests, the fixture resembles a can that is installed directly into the ceiling. Typically, this type of fixture is flush with the ceiling, and you can place decorative trim, which has been designed expressly for this purpose, around the opening. It is also possible to add decorative accents to this style of lighting fixture.
Should I Hire an Electrician to Install Recessed Lighting?
Unless you are a licensed electrician yourself, you should hire one to install recessed lighting. Experienced electricians ensure that all of the work is completed up to the existing codes in your community. The work involved to install recessed lighting is intricate due to the nature of it. Specific concerns related to existing insulation are involved, as well as the occasion to retrofit existing installations. It is important to hire an electrician who is experienced in this type of work to complete it for you to avoid any issues that might arise if you were to do the work yourself.
What Are Some of the Benefits of Recessed Lighting?
Installing recessed lighting fixtures offers several benefits including:
• The ability to illuminate tight spaces that don't allow for the installation of traditional fixtures
• More space along the wall or floor, allowing for an open or spacious look to the room
• No cords or wires to worry about along the floor
• Energy savings, depending upon the specific style of lighting installed (energy star)
• Highly customizable due to a wide variety of decorative accents or accessories available for sale
• Available with incandescent, fluorescent, LED, and low-voltage technology
One of the best ways to ensure that your home has sufficient, quality lighting is to bring in an experienced electrician for a home assessment of your existing lighting conditions. With the proper style and number of fixtures installed, each room, hallway, foyer, and exterior areas are properly illuminated for safety as well as aesthetic reasons.
OCA Electrical is proudly serving in Los Angeles county cities listed below:
| | | | | | |
| --- | --- | --- | --- | --- | --- |
| Agoura Hills, CA | Alhambra, CA | ‎Arcadia, CA | Artesia, CA | Avalon, CA | Azusa, CA |
| Baldwin, CA | Bell, CA | Bell Gardens, CA | Bellflower, CA | Beverly Hills, CA | Bradbury, CA |
| Burbank, CA | Calabasas, CA | Carson, CA | Cerritos, CA | Claremont, CA | Commerce, CA |
| Compton, CA | Covina, CA | Cudahy, CA | Culver City, CA | Diamond Bar, CA | Downey, CA |
| Duarte, CA | El Monte, CA | El Segundo, CA | Gardena, CA | Glendale, CA | Glendora, CA |
| Hawaiian Gardens, CA | Hawthorne, CA | Hermosa Beach, CA | Hidden Hills, CA | Huntington Park, CA | Industry, CA |
| Inglewood, CA | Irwindale, CA | La Cañada Flintridge, CA | La Habra Heights, CA | La Mirada, CA | La Puente, CA |
| La Verne, CA | Lakewood, CA | Lancaster, CA | Lawndale, CA | Lomita, CA | Long Beach, CA |
| Los Angeles, CA | Lynwood, CA | Malibu, CA | Manhattan Beach, CA | Maywood, CA | Monrovia, CA |
| Montebello, CA | Monterey Park, CA | Norwalk, CA | Palmdale, CA | Paramount, CA | Pasadena, CA |
| Pico Rivera, CA | Pomona, CA | Rancho Palos Verdes, CA | Redondo Beach, CA | Rolling Hills, CA | Rosemead, CA |
| San Dimas, CA | Sierra Madre, CA | South El Monte, CA | South Pasadena, CA | San Fernando Valley, CA | San Gabriel, CA |
| San Marino, CA | Santa Clarita, CA | Santa Fe Springs, CA | Santa Monica, CA | Signal Hill, CA | South Gate, CA |
| Temple City, CA | Torrance, CA | | | | |