Beverly Hills Electrician


If you are searching for an electrical contractor to assist you with electrical repairs, replacements, or installations, Beverly Hills electricians are available. No matter what your electrical problems or needs are, our licensed Beverly Hills electricians have the skills, knowledge, and experience needed to assist you. Working with all types of customers including commercial, residential, and light industrial, Beverly Hills electricians have a solid reputation of providing excellent work, satisfying their customers, and delivering completion of each project they take on by its due date.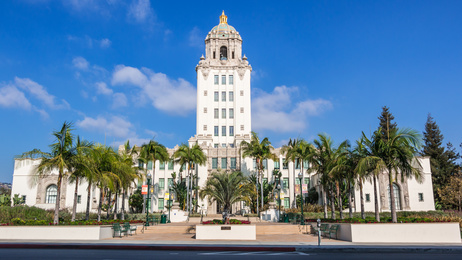 Since our Beverly Hills electricians are licensed, you know that they have undergone extensive training in electrical procedures, giving them the skills, knowledge, and the high level of expertise needed to perform any type of electrical repair, installation, or parts replacement safely and efficiently. Each electrical project is completed according to local codes, ensuring safe results.
What type of electrical tasks can Beverly Hills electricians perform? They can replace electrical panels, outlets, switches, and wiring. Plus, Beverly Hills electricians can install new lighting fixtures, electrical appliances, ceiling fans, recessed lighting, circuit breaker boxes, landscape lighting, and emergency exit signs. This list is by no means comprehensive. It is merely a sampling of the kinds of electrical projects that Beverly Hills electricians are qualified to complete.
When you hire Beverly Hills electricians, you get the best electrical contractors available along with competitive prices, no hidden fees, and prompt service. They come to each new job prepared with the proper equipment, quality parts, and a great attitude.
We are proudly serving Beverly Hills, CA zip codes including 90209, 90210, 90211, 90212 and 90213 with Licensed and professional technicians.