Security lighting, motion sensors, and monitoring systems are all essential components of keeping your facility secure no matter what your business is. The one aspect that each of these things has in common is the fact that they are all designed to keep your building secure against vandals and burglars. Your exterior lighting system should encompass your parking lot as well as the outside of any buildings that you have on the property.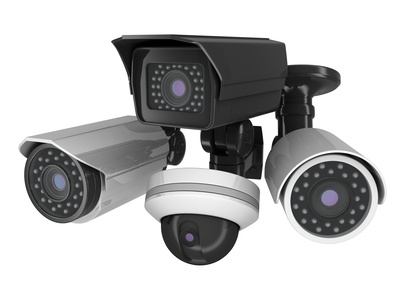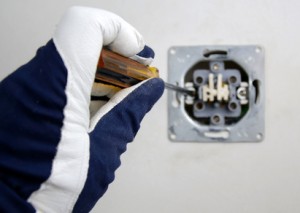 With a motion-sensor system, your security lights are activated when movement triggers the device to turn on its illumination lamp or bulb. Not only can a motion sensor provide the security you need, but it can also help to cut your overhead costs since the lights aren't on continually. In fact, motion sensors often catch criminals unaware that they exist, a fact that encourages these individuals to leave the premises and forego their
It's important to bring in a professional electrician to install your security systems to eliminate the possibility of accidentally voiding the warranty. Our electricians are licensed, highly experienced, and skillful at what they do. When they complete the installation of your facility's security system, they will answer any questions that you want to ask.
Security lighting, motion sensors, and monitoring systems have all advanced with new technology that enables them to function more efficiently. Moreover, available styles offer streamlined designs that are much different than the oversized globes and flood lights from the past. Of course, if your facility is large you might benefit from larger fixtures.
In addition to security lighting, you might want to invest in a security system that includes cameras. Our electricians have the experience needed to properly install a surveillance system, giving you the opportunity to choose the highest level of protection. With a surveillance system, your facility (school, hospital, office building, warehouse, restaurant, and so on) is protected day and night against vandals and criminals looking to steal or cause damage to your property.
The security system that you select should be based on several factors, including the following:
The size of your building and surrounding grounds and outbuildings
The budget that you have available
Whether or not you have any existing security measures in place
Whether you simply want security lights to provide safe passage for your employees, students, guests, or visitors or you need a more involved system that includes wireless cameras, motion sensors, lighting, receiver, recording device, and monitor, our well-trained electricians have the expertise to install it for you.