Lighting Systems in Los Angeles County
With government mandates channeling changes in energy efficiency, now is the best time to think about upgrading your industrial lighting system with newer technology. In addition to the opportunity to obtain equipment with better functionality, you'll receive the added benefit of cost savings as you reduce your power consumption. You'll also reduce maintenance costs.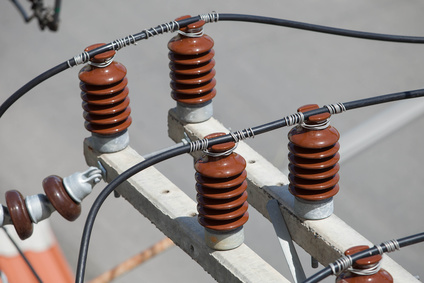 Older technology relied on mechanical ballasts and HID (high intensity discharge) fluorescent lamps for industrial lighting purposes. This style is much larger, less efficient, and requires more maintenance than modern types of industrial lighting. Today, it makes more sense to replace your outdated lighting systems with LED or induction lighting sources. Both of these provide better technology and energy savings.
Industrial LED Lighting System
LED lighting is highly energy efficient and provides an extended lamp life over fluorescent bulbs. It's important to realize that today's LED lighting sources have advanced greatly, providing brighter illumination than in the past. Since modern LED lighting systems provide wide-ranging illumination, it is possible to use them in larger areas, sections requiring flood lighting, and other similar locations.
Industrial Induction Lighting System
Induction lighting utilizes electromagnetic fields to produce illumination. This type of lighting provides longer lamp life and uses much less energy, effectively reducing your overhead costs. Induction lighting delivers instant-on and hot restrike capabilities. Plus, they are smaller in size and more attractive.
Industrial Task Lighting System
Industrial task lighting often necessitates the use of several types of lighting sources, including LED, CFL, and fluorescent lamps. Our experienced electricians can assist you in your selection of specific lamp types based upon your task-lighting needs and productivity goals.
Industrial Office Lighting System
Office areas of your industrial facility can incorporate natural lighting sources along with man-made ones. Our skillful electricians can assist you in designing a system that meets your specific needs and goals. Tapping into natural lighting sources is readily accomplished using skylights and electronic louvers.
A professional electrician can assist your business in meeting compliance for national, state, and local codes regarding your industrial lighting system. Our electricians have the training and experience needed to assist you with this aspect of installation. Please contact us for an appointment to discuss your industrial lighting needs.