OCA Electrical – LED Lighting Applications Are Useful in Many Industries
Options for illuminating your place of business have improved greatly over the last few decades. LED technology, in particular, has produced a wider array of lighting solutions, all of which offer cost-savings when compared to traditional methods. No matter what industry you are involved in, OCA Electrical can transform your place of business with highly efficient LED lighting systems strategically placed inside and outside of your buildings.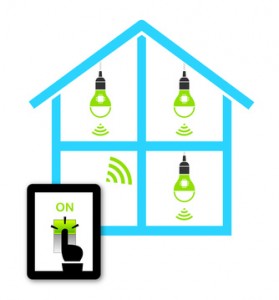 Commercial and Industrial Settings
Managing your overhead costs is an important part of running a business in order to maximize your company's profitability. Switching from incandescent, fluorescent, metal halide, and high pressure sodium lighting to LED technology can save your business money. OCA Electrical has the equipment and skills needed to retrofit your building, plant, or facility in order to make the necessary changes. LED lighting systems offer durability, reliability, energy efficiency, and a long lifespan.
Hospitality Industry
Whether you have a restaurant, hotel, bar, motel, café, or diner, switching your existing lighting system to one that is more affordable is a wise business decision. LED lighting is energy efficient, so it saves you on your lighting expenses every day. It also lasts longer than traditional lighting systems, so your maintenance costs are considerably lower. OCA Electrical can provide LED fixtures for your parking lots, walkways, outdoor entertaining areas, and indoor rooms and offices.
Healthcare Industry
Cutting the costs to operate your healthcare facility is essential if you want to remain in business. Since LED lighting is less costly than other methods of illuminating your offices, labs, waiting areas, cafeteria, examination rooms, and parking areas, it is a wise choice when considering retrofitting your buildings. LED lighting is available in a spectrum of attractive colors, enabling you to choose the one that meets your needs.
Office Buildings
While your lighting needs might seem minimal compared to large factories and assembly plants, it is still possible to save on the cost to illuminate your rooms. LED technology is highly energy efficient, enabling your business to save on the cost of lighting your building inside and out. If you need assistance, OCA Electrical is ready to help you make the changes you need to incorporate LED lighting.