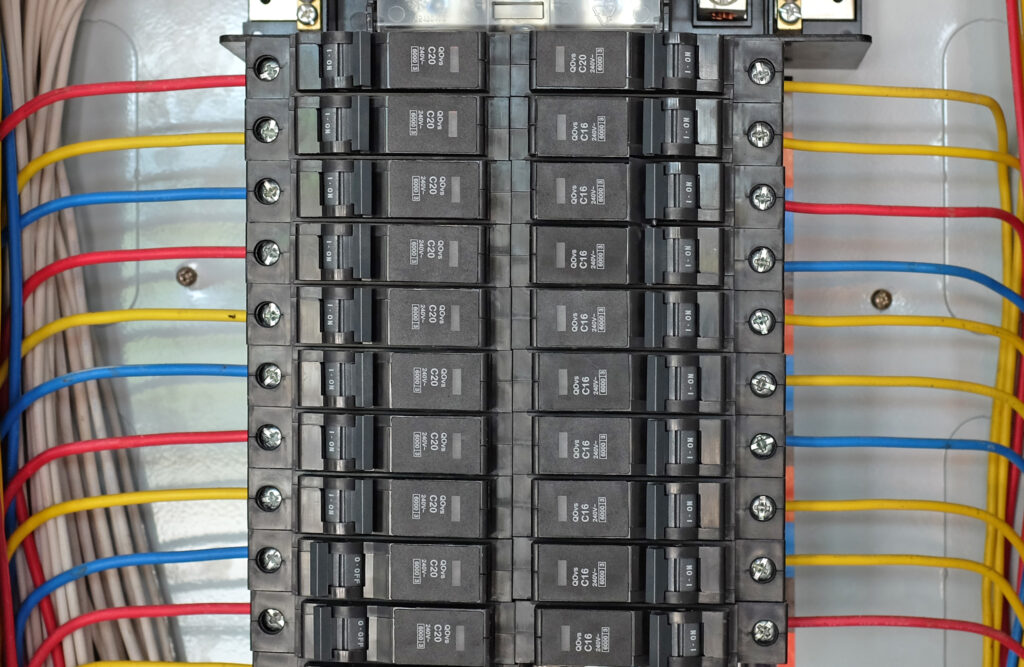 Electrical Service Panel Upgrade
Before we look at some of the reasons why you might need an electric panel upgrade, we should first understand what it is. An electric panel is a focal point that joins the power lines outside your home and those that are inside. It is sometimes referred to as, the distribution panel, main breaker box or the breaker panel among other names. It can be placed anywhere around your house but the main common places include the utility area, the garage or any exterior part of your house.
Many electric panels usually last between 25 to 40 years. If your home is more than 15 years old it is important that you upgrade your electric panel. If you have the old-fashioned electric panel that is essential in many homes built during the 1960s, it is also important that you upgrade to the new panels that have circuit breakers. Our team of dedicated electricians are experienced in this field and will offer excellent panel upgrade services at an affordable cost. We take pride in knowing that our customers have reliable and cost-effective electricity.
When do you need an electric panel upgrade?
If your panel still have a fuse box
As mentioned earlier many homes especially those built in the 1960s have the old model panel with the fuse box. Incase of a power surge the old fuse will burn out and cut out power. Upgrading to the new panel with circuit breakers will ensure no power interruption in case of a power surge. With fuse box, you will have to replace the whole fuse but with circuit breakers, you only need to flip back the switch.
Other reasons include;
Lights flicker or are dim frequently
The panels feel warm all the time
Your electrical appliances run on full capacity and the panel emits a burning smell
You want to buy new appliances or upgrade the old one
If you have experienced some or one of the reasons above you can call our team of dedicated electricians to upgrade your electric panel today.