OCA Electrical Announces New Rates for Circuit Breaker Replacements
OCA Electrical Announces New Rates for Circuit Breaker Replacements Bringing Affordable Services to the Los Angeles Area
Providing quality electrical services to local residents and business owners in the Los Angeles area, OCA Electrical is now offering an upgrade special for circuit breaker replacements, a service that can provide financial savings for years to come.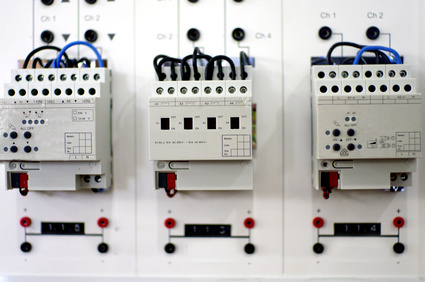 Los Angeles, California,– Serving communities situated within the Los Angeles area, OCA Electrical, a full service electrical company, recently announced that it is now offering an upgrade special for circuit breaker replacements. This service can save consumers frustrating outages, while also providing savings on their cooling costs throughout hot summer months.
OCA Electrical has been a valuable component of Los Angeles communities, periodically offering discounted services to make electrical upgrades, maintenance, and installation more affordable for local businesses and residents. This summer, the company is providing circuit breaker replacements at the low cost of $60. Many of today's newer devices draw more electrical power than their predecessors, necessitating an upgrade in circuitry as well as an inspection that the electrical system is properly designed to provide sufficient levels of power.
Encouraging businesses and residents of Los Angeles to consider the benefits of upgrading their electrical circuit breakers, the owners of OCA Electrical have this to say, "The installation of modern circuit breakers can provide financial savings that lower monthly power bills." The company has decided to provide this service at a discounted rate in order to increase the savings realized by their customers. Currently, circuit breaker replacement is set at $60. Interested parties can contact the company directly to set up and appointment or to discuss additional types of services.
.
OCA Electrical Company Employing employs only dedicated electricians with industry training and certification, striving to remain a valuable member of its community by providing exemplary service, affordable rates, and r.egular specials for all of their clientele. Licensed and bonded, OCA Electrical provides quality services to residential, commercial, and industrial areas of Los Angeles counties. No electrical job is too easy or difficult for this company.
OCA Electrical
7462 N. Figueroa St. #102
Los Angeles, CA 90041-2502
info@ocaelectrical.com
323.259.0299 (phone)
888.357.7595 (toll free)
http://Ocaelectrical.com