Public School Renovations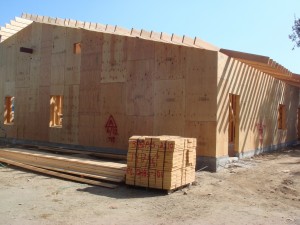 Here at OCA Electrical, our technicians have years of training and experience, giving them an exceptional wealth of knowledge. Our staff of electricians is fully licensed and aware of all local, state, and federal ordinances related to electrical work. We have the skills and expertise needed to provide electrical renovations for high schools, middle schools, and lower-level (primary) schools. Whether your building is undergoing minor or major renovations, we are ready to begin working on your project as soon as you are.
OCA Electrical Services for School Renovations
The duration of your project depends upon the extent of the contracted work as well as the number of buildings involved. Our technicians arrive promptly each day, bringing the necessary tools and equipment with them. We are insured and licensed. Our electricians are dependable, highly skilled, and courteous. Each job is taken seriously, and all of the work is inspected and tested to ensure that every aspect is entirely functional. Our reputation has been built upon our ability to consistently provide the highest level of service, while following all statutory requirements within the Los Angeles area.
Energy-Saving Options for School Renovations
Newer technology has delivered a wide selection of energy-efficient options designed to provide exceptional performance while minimizing costs and reducing the number of service calls for maintenance. During your consultation, our technicians can discuss viable options for your school renovation.
Electrical Services OCA Provides for School Renovations
Our licensed electricians are qualified to perform any sort of electrical service that you need to complete your school renovation. Electrical renovations include retrofits, upgrades, replacements, and new installations.
Just to name a few of the electrical services that we provide:
.   Technology cabling, which includes fiber optic and copper wiring systems
.   PA and intercom systems
.   Canopy lighting for walkways and pavilions
.   Parking lot lighting, including vandal-proof styles, metal halide fixtures, and high pressure sodium fixtures
.   Security lighting
.   Egress lighting
.   General lighting setups
.   Security cameras and surveillance systems
.   Heating and cooling systems
.   Swimming pool controls and filtration systems
Please contact us if you would like to discuss upcoming electrical renovations in your school buildings, facilities, parking lots or garages.