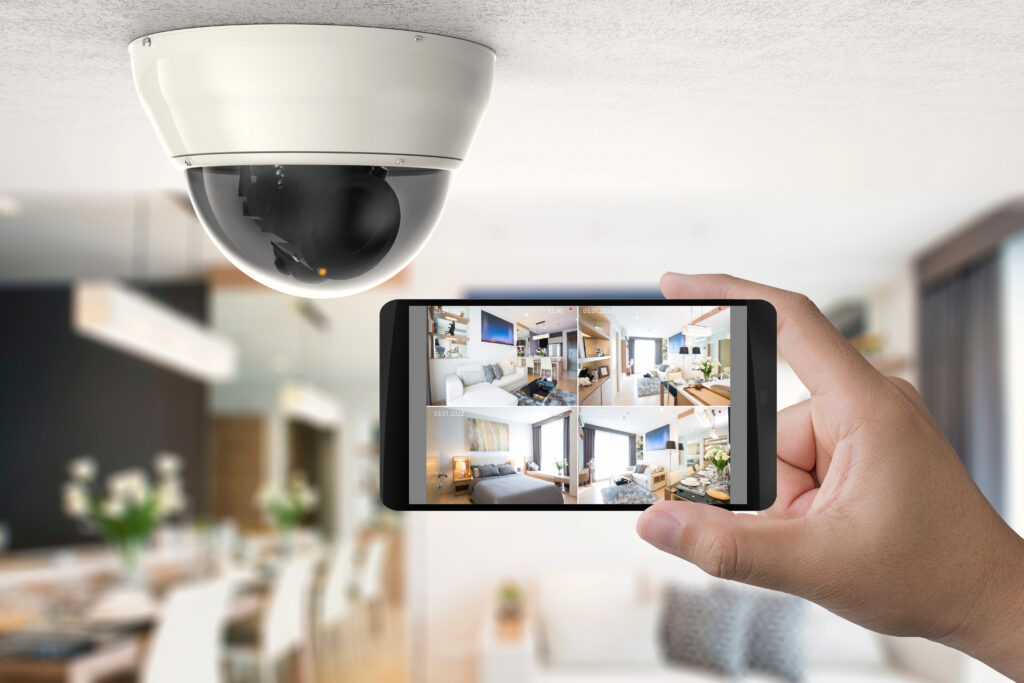 Security Cameras
Increase in crime and theft is becoming a major concern in the United States and the world at large. Having a 24hour surveillance on your home is a good way of ensuring the safety and security of your properties. Our security is not limited to our homes alone, even our businesses need to be kept secure. Make use of the resources around you, we have a team of dedicated professional to help you with all your security installation needs.
Security Cameras Installation
Installing security cameras should not be a challenge. However, to make sure that your cameras are well positioned to capture most if not all of the area, it is advisable that you hire a professional. Get in touch with our  security camera installation team and get the best out of your cameras. Before look at the things to consider before installing your camera let us take a look at the features of a good security camera.
A good security camera should have the following features;
Wi-Fi compatibility and connection properties
Smartphone compatibility features
Availability of night vision
Water resistance
High Definition
Remote monitoring
Color display
Day and night modes
Audio recording features among other features
Things to consider before installing a security camera
Give more attention to the entry and exit points
Focus on other special areas that might be of more interest than others
Utilize several cameras to cover as many blind spots as possible
Consider both the natural and artificial lighting that may impact the quality of the image or video
The crucial point to remember is that, if you want to install security cameras plan ahead. Take ample time to select your desired device. Call our Los Angeles Electricians today to schedule an estimate (323) 259-0299.