Security Camera Installation
If home security is on your mind, you might want to think about getting cameras installed by a professional electrician servicing the Eagle Rock area. Not only can the installation of residential-grade security cameras give you the security you need against intruders, but it also provides peace of mind.
The Advantages of Having a Security Camera System Installed in Your Residence
Whether someone is trying to break into your home through a bedroom window or the garage door, your security system captures it all in real time. Today's models even allow you to monitor live security footage from your electronic devices whether you are at work, attending a family function, or away on vacation. This footage is also stored, so you can refer back to it if you discover that something is amiss.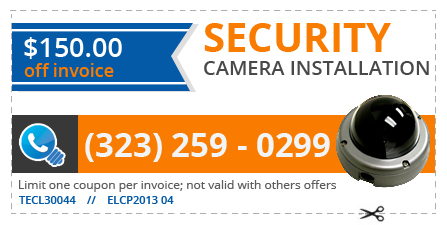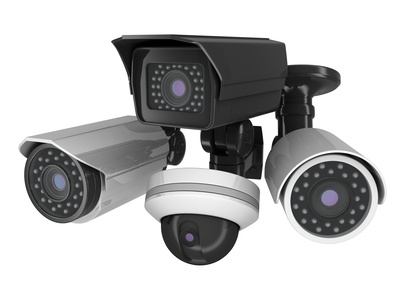 Choosing to Display Your Security System
In many cases, homeowners decide to display a placard identifying that their home and grounds are being monitored. Typically, criminals, who were thinking about breaking into a building, will change their minds once they notice that the property is being monitored.
Many of today's systems include the options to obtain cameras that remain hidden from view as well as those that are clearly visible to intruders. You should choose the kind of security system that you are most comfortable getting installed.
Affordable Security Camera Installation
As technology has improved, the cost to install security camera systems has decreased over the last couple of decades, making it affordable for anyone who wants it. The actual cost depends on the type of system that you have installed as well as on the number of cameras that you elect to have.
Types of Security Camera Systems
If you want someone else to handle all of the details, you can choose a 24-hour monitoring system that includes the security cameras, electronic equipment needed to operate your system, lock box, and alarm system. However, if you prefer not to pay a monthly fee for this type of service, you have many different options to consider.
Wired security cameras require ready access to electrical wiring, a task that is best suited for your Eagle Rock electrician. This style is less expensive than wireless versions, but they perform just as well.
Today, it is possible to install security cameras featuring wireless capabilities, enabling you to install them anywhere on the perimeter of your property. You can also have your electrician connect the cameras to a networked storage device that allows you to view footage at any time.