About Our Company
We are a group of Los Angeles electricians who are dedicated to using our knowledge and experience to improve the lives of those we serve. The electrical services that our professionals provide to commercial, industrial, and domestic clients is treated as top priority, and its importance is not affected by how large or small the job is. Whether we install a power system for construction equipment or standard wiring in a small home, we always give each job our best effort and the time required to complete an above average job.
Realizing the importance of customer service for our large and small customers, our Los Angeles electricians attempt to go the extra mile to make sure that the job is done in the most professional manner, based on today's standards for electrical service. We realize that by doing this, we are providing the best service for our customers while improving our standing in the community and building our business to be even bigger and better.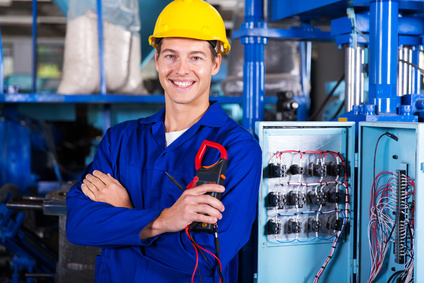 We provide electrical services to the domestic, commercial, industrial sectors and ensure we keep up environmental standards as far as possible in our work. We work in niche applications, small-scale residential applications and industrial one. In order to win major contracts this is a competitive industry and we are willing to show our superior performance and knowledge at every part of the decision process if this be by tender. You never need worry about shortages when dealing with our company as our in-house connections and resources are always adequate. Large scale contracts are important to our employees who have more than five years' experience in the field. Their ability to schedule is important in making everything flow on time and effectively. Everything we do we treat as equally important whether this be wiring, fixing standard equipment, installing power systems for construction equipment and mobile construction tools commercially.
Our Los Angeles electricians are not hesitant to show their expertise as we compete for major contracts and win them. Those who have more than five years of experience count on large scale contracts, and we want to provide our employees with top-notch jobs that allow them to use their knowledge and skill. We know that our Los Angeles electricians can handle any job that they are given, so we make assertive attempts to win as many contracts as we possibly can. There is no such thing as a job being too big or too complex for our Los Angeles electricians.
Our Los Angeles electricians attempt to keep environmental standards as much as possible in their work. They must also follow all statutory requirements in their work as Los Angeles electricians, knowing that this is of utmost importance to our company's reputation. We are very serious about having all of our Los Angeles electricians follow safety requirements, insurance, and licensing that assures their safety as they work, as well as the safety of those who will be in the buildings and homes that we serve.
Our clients find that working with our company and our Los Angeles electricians is always as stress-free as possible. During our years in the business, we have developed solid in-house connections and resources that allow us to complete the job. Shortages are not something that we are comfortable with, so we are always ready with supplies and materials. This means that our electrical company operates as a business should by benefiting the customer as well as our company in a mutually rewarding relationship based on honesty and devoted work by our Los Angeles electricians.
Residential customers can rest assured that they will also always get top performance and customer service from our Los Angeles electricians. They are knowledgeable and can advise a homeowner on the pros and cons of various electrical products before their installation in their home. They are pros at troubleshooting to find the problem, and they will thoroughly discuss possible options of how to remedy a problem with our customers. We are very proud of the fact that our Los Angeles electricians help our customers attain improved security and quality with our products. All of us at our electrical company want to serve the electrical needs of our customers with the latest improved installation methods that will keep their homes fully operational in electrical capability and safe for their entire family.